T

he Juvenile Court's mission is to provide children involved in the system the opportunity to become productive, fulfilled adult citizens; and avoid involvement in the adult Criminal Court and the pain of any continuing abuse and neglect. The Court endeavors to build stronger families for the benefit of all our children.  The Probate Court is also here to serve the general public and all citizens of Pickaway County, by creating an environment of equality, fairness and integrity, by providing services in the probating of estates, appointment and removal of guardians of minors and incapacitated adults,  and issuance of marriage licenses. These services are handled with expedition and timeliness while striving to pursue public trust and confidence.
JUVENILE COURT
The Juvenile Court is a Court of records and it is a division of the Common Pleas Court.  Cases heard in  Juvenile Court include: Unruly, Delinquent, Abuse, Neglect, Dependent, and Traffic. The Court also hears adult cases, which include the following: Failure to Send a child to school, Contributing to the Delinquency of a Minor, and Endangering Children.
PROBATE COURT
Probate courts administer proper distribution of the assets of a decedent (one who has died), adjudicates the validity of wills, enforces the provisions of a valid will (by issuing the grant of probate), prevents malfeasance by executors and administrators of estates, and provides for the equitable distribution of the assets of persons who die intestate (without a valid will).  The Probate Court also handles cases of guardianship, adoptions, name changes, and the settlement of claims of minors, among others.
CASA FOR CHILDREN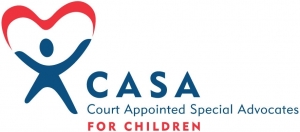 The mission of the National Court Appointed Special Advocate (CASA) Association, together with its state and local members, is to support and promote court-appointed volunteer advocacy so that every abused and neglected child can be safe, establish permanence and have the opportunity to thrive. "Click Here" to learn more.
ELDER ABUSE